It's been a good week of Advent surprises so far. The jams have been delicious, as Bonne Maman products tend to do. The Back the Future III calendar, I'll admit isn't as satisfying to me as the hazard cleanup or pirate calendars, but it's cute that it has several backdrops from the movies. The downside I see is that the adventee's creativity is paramaterized by the prior art from which the calendar is derived.
Nevertheless, my husband and I have had fun excavating each tiny surprise every day and building on each little set. Here's what we've got from the 2nd through the 5th.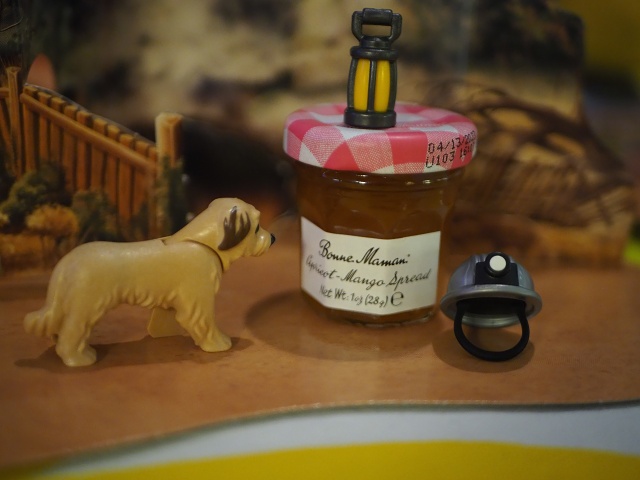 A lantern and a helmet, I believe this is from the Doc and Marty finding the buried time machine in 1955. And Apricot-Mango jam today, which is always a nice combination.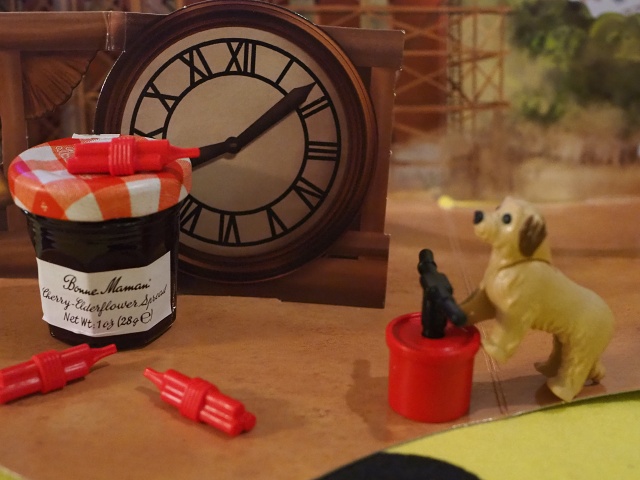 Copernicus has had it with this whole elderflower for immune support craze, so he sees fit to destroy day 3's cherry-elderflower spread with day 3's dynamite and explosives plunger.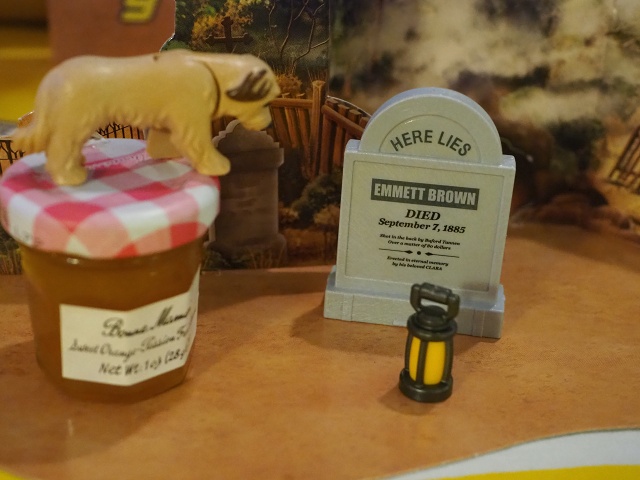 Given the gravity of Dr. Brown's fate, I couldn't bring myself to worry about the Sweet-Orange Passionfruit spread being severely out of focus.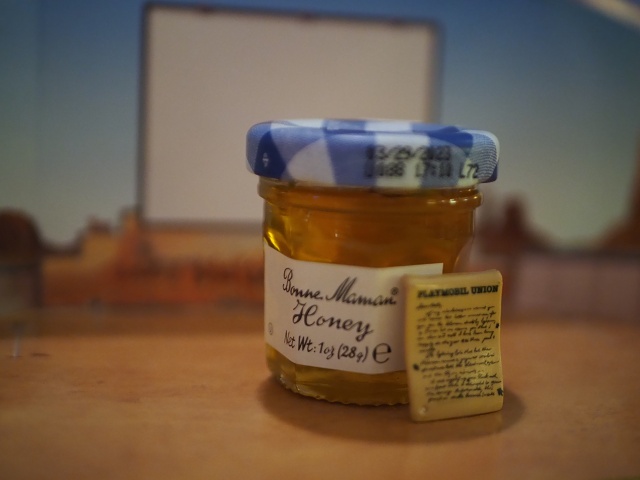 Day 5 was pretty meh. Just honey and the letter that Doc sends from the past. I like honey, but I find the inclusion of non-jam substances on a jam calendar to be somewhat questionable.
More pics in the advent gallery. More advent posts in the comming weeks!
Tags: advent, holidays, husband, irl, recreation | No comments