Today I walked rather than biked to work, and came across a lucky penny. 1999, though as shiny as you could expect a street penny to be. That's one way to look at today. Another way is: my bike got stolen and I had to walk to work in 100 degree heat, briskly, so as not to miss my first meeting.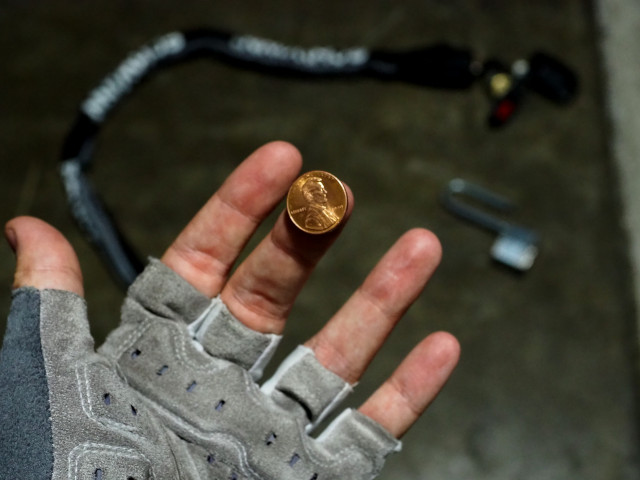 I chose the penny. I could have made it a real crappy day for myself by wallowing in self pity and doubt, but it was easier to just make it a lucky penny day. It wasn't all that bad of a day when I just kept the right perspective.
I made my dentist laugh in my retelling of the story. Dentists like to laugh, so he's probably glad I chose the penny too. Always choose the penny.
I wish my bike thief well. In no way do I condone taking my property, and I would have used an appropriate amount of force to stop the theft if I had the chance. However, since I'll probably never see my bike again, I can only hope that the thief somehow uses their new vehicle to get them out of whatever situation they're in that may necessitate Class A Larceny.
And an important lesson: always take pictures of your valuable property with something a bit better than a Mavica.
Tags: bicycling, crime, life, personal, perspective | No comments