My husband, Patrick, and I have a tradition. Every year we get a Playmobil advent calendar and put it together. It's largely inspired by the annual video series put together by British YouTubers, Ashens and NerdCubed. The difference is that they make it a competition where the loser has to suffer the daily torment of something like an advent calendar full of bad cheese, and we just relive our youth putting together children's toys.
Last year, we did a Pirate-themed one. The year before, at the end of 2019, it was a fire rescue and cleanup operation, a chilling omen for the year to come.
This year we got something no more festive, but really piqued Patrick's interest when I brought it home. It is a Back to the Future III advent calendar. And since it includes some add-ons for the DeLorean, I picked up one of those too. And I had to get Patrick Marty's Truck, a vehicle he has coveted since he was a child, even more so than the DeLorean.
So we got all the little scenes set up and sat down to open our first day. Oh, yeah, and I also got the Bonne Maman calendar for myself. Add a little festivity to my English Muffins in the morning, why not?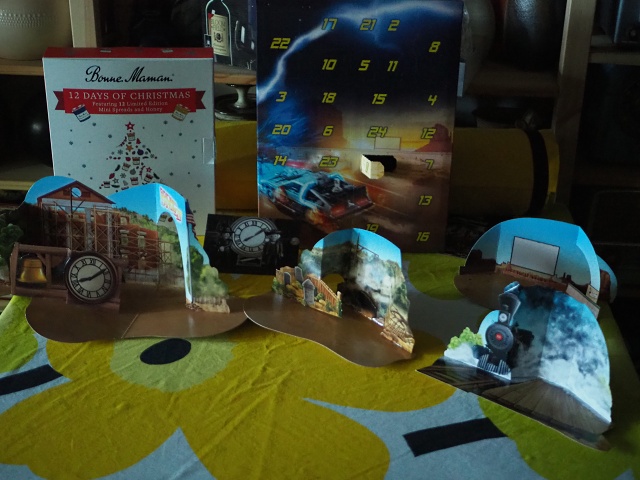 So, what are we rewarded on our first day?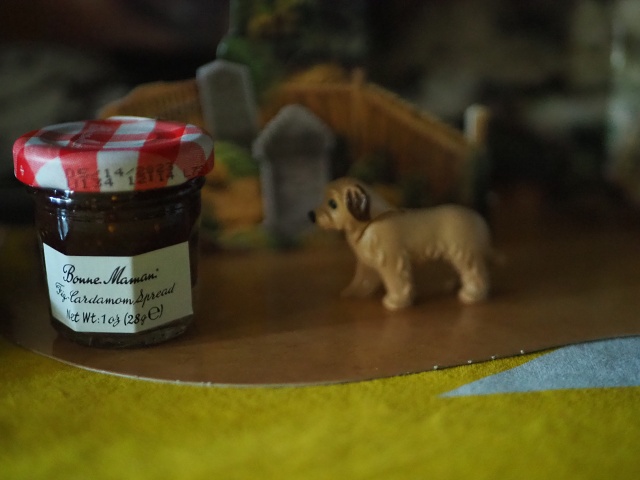 It's Copernicus! And some Fig-Cardamom spread.
Usually the way these things go is you get good days and bad days. There will be days you get something really awesome like the Doc's dog or Biff Tannen, or another one where you get like two hubcaps. I remember with the disaster Advent calendar, there was one day where we just got all the oil spills in a little bag.
Good or bad, I'll post our finds daily at the gallery, and digest them weekly or so here.
Tags: advent, holidays, husband, irl, recreation | No comments